We Are Hiring !!!! Hairdressers, Barbers, Makeup Artists! Fill contact form and hit send - Sign up below for all your offers, discounts & giveaways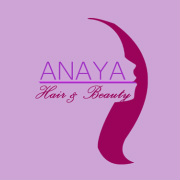 Lady Anaya
Multi Award Winning Inspirational Entrepreneur

Welcome to Anaya Hair & Beauty. We are a mobile hairdressing organisation that offers timeless hair and beauty services for Afro-Caribbean, Caucasian and Asian hair types.


We are excellent in providing exquisite customer consultations and after-care in order to ensure stability and great satisfaction for all. Our goal is very simple "knowledge the key to acquire excellent results by knowing the truth" meaning that we build relationships with our customers, suppliers and clients so that all parties involved are satisfied with the desired results.

We are here to stay and to maintain our excellent care for all your hair and beauty needs.


Brief History

This organisation was founded by Anaya Hajah Yabome Isatu Kamara on the 22nd August 2008 and was officially launched on the 27th October 2013. This was founded as a result of an intense traumatic experience that led Anaya into channeling herself via putting her hairdressing and beauty skills into action by visiting customers at their premises. Anaya also went back to college where she studied women's hairdressing and beauty for all types in order to maximize her potentials. Anaya has acquired GCSE O / A Levels, various IT professional qualifications and a Masters Degree in Information Systems Development. She is also a member of well known Entrepreneurial Associations such as Projx International (Connect MIE), Women's Entrepreneurial Organisation, African-Caribbean Business Network (ACBN) to name but a few.


From a Sierra Leonean descent and a strong background on family values, Anaya dedicates her dream and vision in memory of her Dad The Late Colonel Alpha Saba Kamara. Anaya is driven and focussed, has a family of 6 brothers, 1 sister, 2 half sisters and a large amount of extended relations.


Anaya has a passion and loves what she does, as long as she helps put a smile on people's face.


---