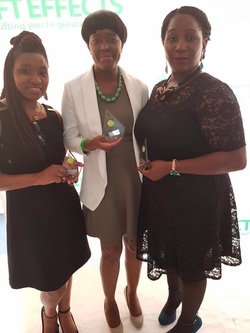 This year Star Award winners at the Lifteffects organisation conference June 17th 2017.

Words cannot even express how grate we all are winning the Star Award including 97 women impacting the nation locally and globally. Thank you Sandra Nelson and the team.

Having a dream and passion is one thing, putting it into action and staying humble is a whole challenge which makes you become the real you.

Jules Bwoma, Carmel Britto and Anaya Kamara amongst winners.